In the article "Managing customs risk and compliance: an integrated approach", Professor David Widdowson introduced a contemporary approach that integrates the principal elements of customs risk and compliance management into a single operating framework.
The integrated model (Figure 1) provides practitioners from customs administrations with a logical and systematic methodology for managing compliance in the customs context. Practitioners from businesses may use this framework to design their compliance management system.
Figure 1, prepared by Prof. David Widdowson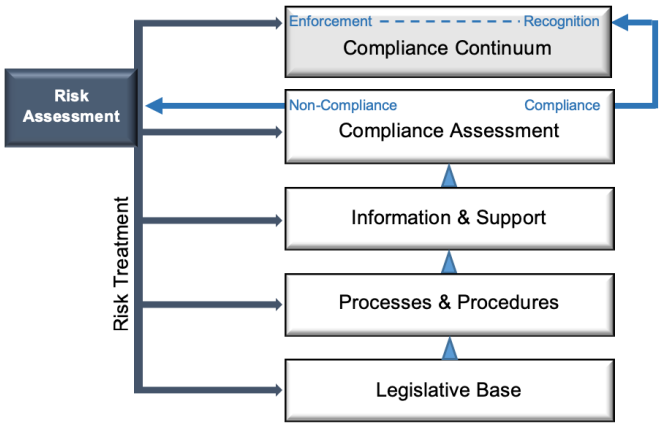 The framework incorporates the key aspects of an effective risk-based compliance management strategy, including:
the law that is to be enforced
processes and procedures that regulate the way in which the law is applied
services to support the community's ability to comply with the law
methods of assessing compliance with the law
processes for assessing risks of non-compliance with the law
techniques to mitigate identified risks
strategies to address the continuum of compliance behavior.
Learn more by reading the article.